Commitment to the Community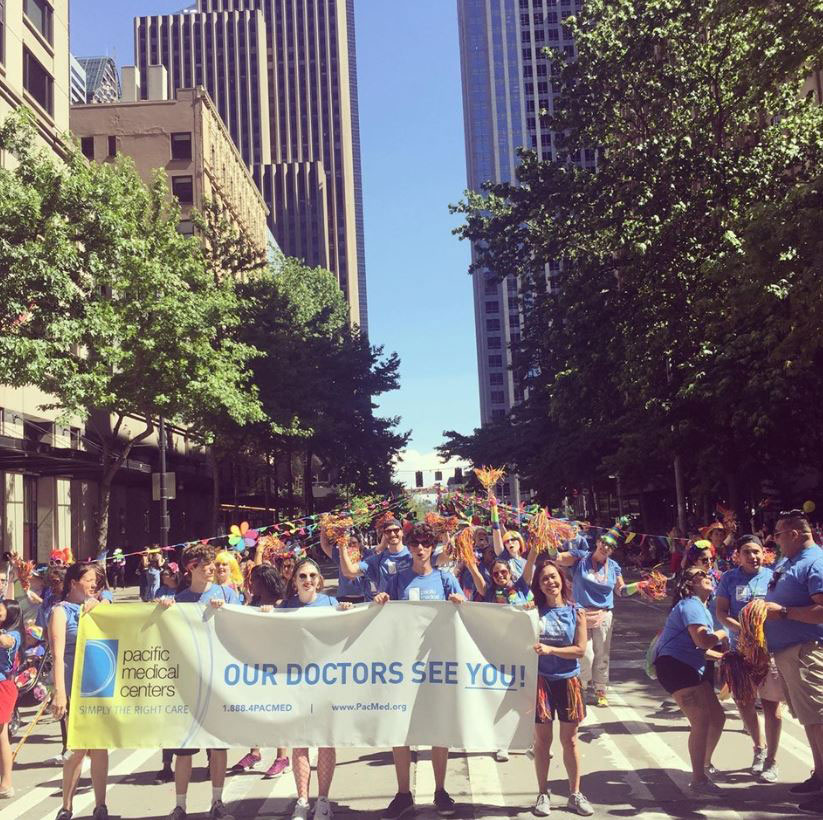 One of the things that makes PacMed such a unique and wonderful place to work is our commitment to the communities we serve.
PacMed physicians and staff reach out to our local communities.
PacMed works to ensure we are consistently participating in or providing beneficial community services.
Wellness services.

Our Living Well Alliancetm team partners with local businesses to provide free health risk assessments and seminars on health topics.

Blood drives.

Our clinics host drives each year and help to recruit new blood donors.

Teen Feed.

Our employees are great supporters of this program, which offers hot meals and clothing to support homeless youth. They recently created their own internal cookbook fundraiser to present the program with $10,000 to support its critical work.

Diabetes outreach.

PacMed hosts two monthly diabetes support groups and year-round education classes for our patients.

Mentoring.

PacMed sponsors Year Up events for urban young adults and mentors interns in our IT department to help them prepare for a professional career.

Women, foster children, youth and more.

PacMed supports local festivals and groups such as the Women's Funding Alliance, Amara and sports teams through employee donations and event sponsorships.

Science education.

We helped fund Pacific Science Center's Professor Wellbody's Academy of Health & Wellness exhibit on how personal choices can positively affect health and well-being.

Literacy.

At four PacMed clinics, employees support their communities through Reach Out and Read. This national, nonprofit program promotes early childhood literacy by giving books to children during well-child exams.
To find out more, visit our Community Benefits page.
PacMed is committed to serving patients from all walks of life.
We welcome patients ranging from the well insured to the underinsured. Also, PacMed is one of a handful of health care providers in the country—and the only one on the West Coast—that offers the Uniformed Services Family Health Plan (USFHP). This plan serves active duty family members and military retirees and their family members. Read more in Our Report to the Community.
PacMed supports our employees in their volunteer endeavors.
Part of what makes PacMed such a strong organization is our support of our communities and of one another. Since 2008, we have given more than 275 grants and $76,000 to our communities. These grants support local charitable efforts that our employees are involved in.
PacMed supports universal influenza immunization.
In February 2015, the Centers for Disease Control and Prevention reaffirmed its recommendation of annual flu vaccination for everyone 6 months and older.* To protect the health of the communities we serve and to provide quality patient care, we require influenza vaccination for all of our staff.
PacMed requires all employees, contractors or others working in PacMed facilities to obtain the seasonal influenza immunization each year. Each year, all staff must get an influenza vaccine through PacMed or provide proof of immunization no later than the last day of November.
*Source: http://www.cdc.gov/flu/professionals/vaccination/index.htm